Scope:

International Journal of Integrative Pediatrics and Environmental Medicine  is a peer reviewed open access medical journal that publishes original research, reviews, case reports, and letters focused on the interactions between children and their physical and psychological environment. Journal topics center on modifiable factors, such as environmental pollution, child-parent relationships, social circumstances, quality of life of the sick child, ill-child school performance, mental health, and sensitivity to environmental factors. Topics concerning the integration of conventional pediatrics with complementary and alternative medicine for children and research about environmental impacts on cellular and molecular mechanisms of development are of great interest.

Aims:
•    To fill a unique niche for practical information about physiological, pharmacological, psychological, and pathological forces that impact children.
•    To afford an international platform for meaningful interdisciplinary collaboration to promote safe, effective, and affordable global pediatric care.
•    To connect conventional and evidence-based complementary pediatric medicine to produce overall wellness.
•    To interest conventional and integrative audiences, including physicians, researchers, educators, and all healthcare providers.


Editor in Chief: Candace A. Myers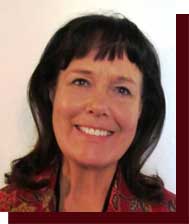 Candace A. Myers PhD is an Adjunct Assistant Professor in the Department of Pediatrics at Texas Tech University Health Sciences Center in Amarillo, Texas. For the past five years, she has been assisting faculty, residents, and students with their writing of journal manuscripts, grant applications, protocols, presentations, and posters. Her reviews helped assure that manuscripts and abstracts were accepted by respected journals and national society meetings. She has outstanding editorial skills because she is a scientist first. She recently published two chapters in the book, Introduction to Clinical Research (for medical students, residents, and fellows) teaching a new generation the art of medical publishing.
Dr. Myers earned her doctorate in Physiology from Ohio State University. She worked at the bench in the pharmaceutical industry before moving on to regulatory affairs. Writing and editing became foremost in her career. She draws from her many years of experience in industry and academia to assist other scientific writers with their projects.
Managing Editor: Tetyana L. Vasylyeva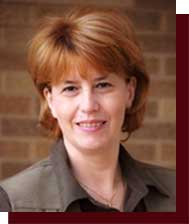 Tetyana L. Vasylyeva, MD, PhD, Doctor of Medical Science (Ukraine), is a Professor in the Department of Pediatrics, Nephrology Section, at Texas Tech University Health Sciences Center in Amarillo, Texas. She has dedicated her life to improving children's health, both as a practicing pediatrician and as a researcher.
Dr. Vasylyeva began her career in- Ukraine, earning an MD, a PhD, and a Doctor of Medical Science. As a full professor at Texas Tech University Health Sciences Center, Dr. Vasylyeva has established a new nephrology service for the Texas Panhandle area. The impact of environmental pollution on children's health was the major focus of her early research. The scope of her research has expanded to include diabetes, cardiovascular health, and acute renal injury secondary to nephrotoxic exposure. She is the author of 83 research papers, multiple book chapters, and many abstracts. She is also a member of the American Academy of Pediatrics and the American Society of Pediatric Nephrology.
Dr. Vasylyeva is passionate about medical research and directs her efforts toward translational research. She is the principal investigator on multiple projects, has a well-equipped translational research laboratory, and has active ongoing clinical research studies.
View the journal's  Editorial Board
Vol 4 (2019)
Table of Contents
Editorial
Articles