Term Neonate with Respiratory Distress Syndrome Secondary to Congenital Hypothyroidism
Ganesh Maniam

TTUHSC

Ryan Dean

TTUHSC School of Medicine at Amarillo

Ryan Dean

TTUHSC School of Medicine at Amarillo

Prisca Pungwe

TTUHSC School of Medicine at Amarillo

Abigail Batson

TTUHSC School of Medicine at Amarillo

Shola Tijani

TTUHSC School of Medicine at Amarillo

Olu Adesanya

TTUHSC School of Medicine at Amarillo
Keywords:
pediatrics, neonatology, ccongenital hypothyroidism, respiratory distress syndrome, newborn screen
Abstract
Congenital hypothyroidism presents with characteristic symptoms within the first few months of life: constipation, jaundice, poor feeding, hoarse cry, macroglossia, and hypotonia. However, these symptoms are rare immediately upon delivery, as most neonates are asymptomatic at birth. Therefore, the newborn screens are essential in detecting congenital hypothyroidism, but there are rare cases in which congenital hypothyroidism can be missed or present before the first newborn screen. This paper presents a case of respiratory distress syndrome in a term neonate as the presenting symptom of congenital hypothyroidism. Overall, clinicians should be aware that neonatal respiratory distress can indeed be caused by congenital hypothyroidism, though more common etiologies should be ruled out following stabilization of the patient. Congenital hypothyroidism is an endocrinopathy that may present prior to the onset of symptoms at 3 months or may even present as respiratory distress syndrome prior to the results of the newborn screens. A discussion of this rare case may help physicians in the recognition and treatment of respiratory distress syndrome due to hypothyroidism.
References
Smith DW, Klein AM, Henderson JR, et al. Congenital hypothyroidism—signs and symptoms in the newborn period. J Pediatr 1975; 87(6): 958-962; https://doi.org/10.1016/s0022-3476(75)80918-8. DOI: https://doi.org/10.1016/S0022-3476(75)80918-8
Tahirović H, Toromanović A. Clinical presentation of primary congenital hypothyroidism: experience before mass screening. Bosn J Basic Med Sci 1998; 5(4): 26-29; https://www.ncbi.nlm.nih.gov/pubmed/16351594. DOI: https://doi.org/10.17305/bjbms.2005.3226
Lenz AM, Root AW. Congenital Hypothyroidism: A Forgotten Clinical Diagnosis? J Pediatr Endocrinol Metab 2008; 21(7): 623-624; https://doi.org/10.1515/JPEM.2008.21.7.623. DOI: https://doi.org/10.1515/JPEM.2008.21.7.623
Reuter S, Moser C, Baack M. Respiratory Distress in the Newborn. Pediatr Rev. 2014 Oct; 35(10): 417–429; https://doi.org/10.1542/pir.35-10-417. DOI: https://doi.org/10.1542/pir.35-10-417
Rastogi MV, LaFranchi SH. Congenital Hypothyroidism. Orphanet J Rare Dis 2010; 5: 17.
Shenoy A, Esquibies AE, Dunbar N, et al. A Novel Presentation of Diffuse Lung Disease Caused by Congenital Hypothyroidism. J Pediatr 2009; 155: 593-595; https://doi.org/10.1186/1750-1172-5-17. DOI: https://doi.org/10.1186/1750-1172-5-17
Barnett CP, Mencel JJ, Gecz J, et al. Choreoathetosis, congenital hypothyroidism and neonatal respiratory distress syndrome with intact NKX2‐1. Am J Med Genet 2012; 158A(12): 3168–3173; https://doi.org/10.1002/ajmg.a.35456. DOI: https://doi.org/10.1002/ajmg.a.35456
Jovien S, Borie R, Doummar D, et al. Respiratory Distress, Congenital Hypothyroidism and Hypotonia in a Newborn. Respiration 2016; 92:188-191; https://doi.org/10.1159/000449136. DOI: https://doi.org/10.1159/000449136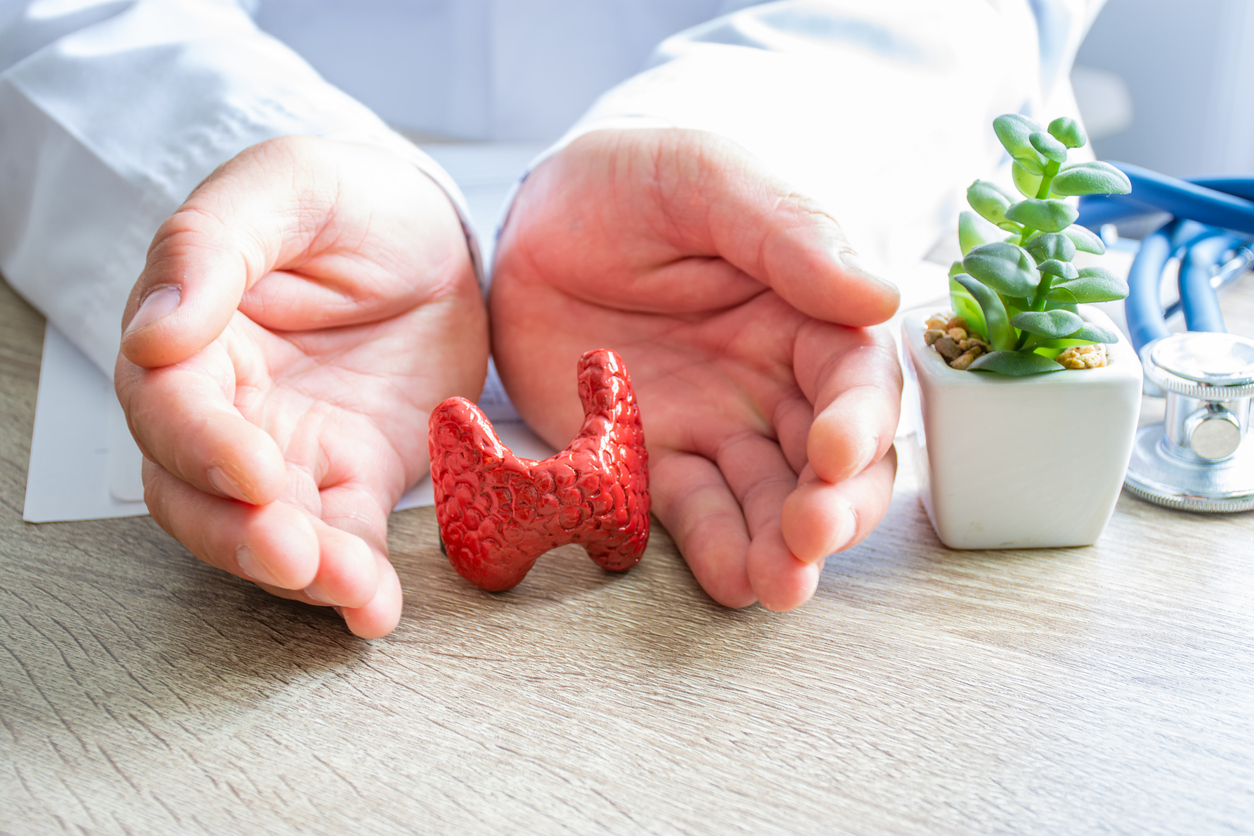 How to Cite
Maniam, G., Dean, R., Dean, R., Pungwe, P., Batson, A., Tijani, S., & Adesanya, O. (2020). Term Neonate with Respiratory Distress Syndrome Secondary to Congenital Hypothyroidism. International Journal of Integrative Pediatrics and Environmental Medicine, 5(1), 30 -33. https://doi.org/10.36013/ijipem.v5i1.84
Policy for Articles with Open Access

Authors who publish with this journal agree to the following terms:

Authors retain copyright and grant the journal right of first publication with the work simultaneously licensed under a Creative Commons Attribution License that allows others to share the work with an acknowledgement of the work's authorship and initial publication in this journal.

Authors are permitted and encouraged to post links to their work online (e.g., in institutional repositories or on their website) prior to and during the submission process, as it can lead to productive exchanges, as well as earlier and greater citation of published work.