XANTHOGRANULOMATOUS PYELONEPHRITIS
Daniella Bello

Dianne Srinilta

Alya Abuhantesh

Janet Meller
Keywords:
Xanthogranulomatous, pyelonephritis, child, pediatric surgery, kidney
Abstract
Xanthogranulomatous pyelonephritis (XPN) is an uncommon form of chronic pyelonephritis and extremely rare in pediatrics. A six-year-old female presented with a six-month history of recurrent urinary tract infections treated with multiple antibiotics without clinical improvement. Computerized tomography (CT) of the patient's abdomen/pelvis showed a right renal mass that extended posteriorly into the perinephric space and the right psoas muscle. A CT-guided percutaneous biopsy was performed that ruled out malignancy and showed XPN. Although very rare, XPN should be considered in patients with recurrent or persistent infections of the kidney.
References
. Bonsib SM. Nonneoplastic diseases of the kidney. In Urologic Surgical Pathology (3rd ed.). Philadelphia, PA: Elsevier/Saunders, 2014.
2. Chlif M, Chakroun M, Rhouma SB, et al. Xanthogranulomatous pyelonephritis presenting as a pseudotumour. Can Urol Assoc J. 2016. 10; E36. doi.org/10.5489/cuaj.3225.
3. Dell'Aprovitola N, Guarino S, Vecchio WD, et al. 2014. Xanthogranulomatous pyelonephritis mimicking a renal cell carcinoma: a unique and challenging case. Acta Radiol. 3: 1-4. doi.org/10.1177/2047981613513763.
4. Lorca Álvaro J, Santiago González M, Laso García I. Xanthogranulomatous pyelonephritis. Rev Clin Esp. 2019, 15. pii: S0014-2565(19)30265-6. DOI:10.1016/j.rce.2019.06.012.
5. Borzymowski C, Clauw E, Bosquart J, Peru AS, Jourdain M. Xanthogranulomatous pyelonephritis. Rev Prat. 2019; 69: 399.
6. Lee JH, Kim SS, Kim DS. Xanthogranulomatous Pyelonephritis: "Bear's Paw Sign". J Belg Soc Radiol. 2019. 103: 31. doi: 10.5334/jbsr.1807.
7. Craig WD, Wagner BJ, Travis MD. Pyelonephritis: Radiologic-pathologic review. Radiographics. 2008; 28: 255–76. DOI: 10.1148/rg.281075171.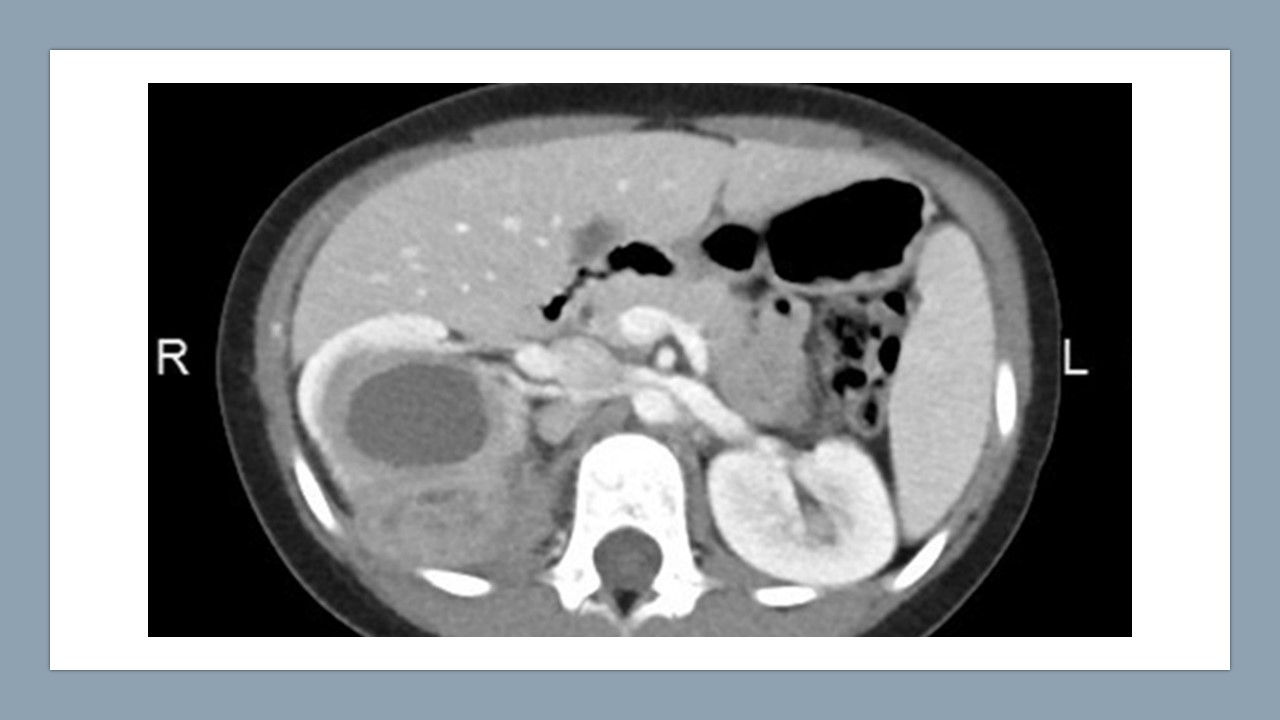 How to Cite
Bello, D., Srinilta, D., Abuhantesh, A., & Meller, J. (2020). XANTHOGRANULOMATOUS PYELONEPHRITIS. International Journal of Integrative Pediatrics and Environmental Medicine, 5(1), 5 - 7. https://doi.org/10.36013/ijipem.v5i1.73
Policy for Articles with Open Access

Authors who publish with this journal agree to the following terms:

Authors retain copyright and grant the journal right of first publication with the work simultaneously licensed under a Creative Commons Attribution License that allows others to share the work with an acknowledgement of the work's authorship and initial publication in this journal.

Authors are permitted and encouraged to post links to their work online (e.g., in institutional repositories or on their website) prior to and during the submission process, as it can lead to productive exchanges, as well as earlier and greater citation of published work.