Trisomy 9 Mosaicism Syndrome in a Female Child
Aisha Khan

TTUHSC- School of Medicine

Udhaya Aelety

Efe Okotcha

Olubukunola Adesanya
Keywords:
small for gestational age, mosaic, genetics, chromosomes, features
Abstract
Trisomy 9 Mosaic syndrome is one of many rare syndromes. Less than 100 cases is known to date. Our case is the only one we're aware of in the Panhandle region. We present this case to bring awareness of this rare syndrome to providers in how to facilitate management.
References
1. Miryounesi, M., Dianatpour, M., Shadmani, Z., Ghafouri-Fard, S. Report of a Case with Trisomy 9 Mosaicism. Iranian Journal of medical science, 2016. 41:3 
Accessed 2/6/2020
2. Okumura A, Hayakawa F., Kuno K., Watanabe K. Two patients with trisomy 9 mosaicism. Pediatrics International 2000. 42:89-91 
Accessed 2/6/2020
3. Trisomy 9 mosaicism [PDF file]. Surrey, United Kingdom: Unique.; c2011. Retrieved from: https://www.rarechromo.org/media/information/Chromosome%20%209/Trisomy%209%20mosaicism%20FTNW.pdf 
Accessed 2/6/2020
4. Mosaic Trisomy 9. Danbury, CT: National Organization for Rare Disorders 2019. Retrieved from: https://rarediseases.org/rare-diseases/chromosome-9-trisomy-mosaic 
Accessed 2/6/2020
5. Bruns D. Presenting physical characteristics, medical conditions and developmental status of long-term survivors with trisomy 9 mosaicism. Am J Med Genet 2011; 155:1033–1039. 
Accessed 2/7/2020
6. Bruns DA, Campbell E. Twenty-five additional cases of trisomy 9 mosaic: Birth information, medical conditions, and developmental status. Am J Med Genet 2015; 167A:997–1007. 
Accessed 2/7/2020
7. C.Y. Lee, H.J. Su, Y.T. Cheng, Y.L. Ku, Y.G. Ngo, C.M. Chen, et al. Detection of fetal trisomy 9 mosaicism by noninvasive prenatal testing through maternal plasma DNA sequencing. Taiwan J Obstet Gynecology. 2018; 57: 594-597. 
Accessed 2/7/2020
8. Pejcic L, Stankovic T, Ratkovic-Jankovic M, Vasic K, Nikolic I. Clinical manifestations in trisomy 9 mosaicism. The Turkish Journal of Pediatrics 2018; 60: 729-734. DOI: 10.24953/turkjped.2018.06.015
Accessed 2/9/2020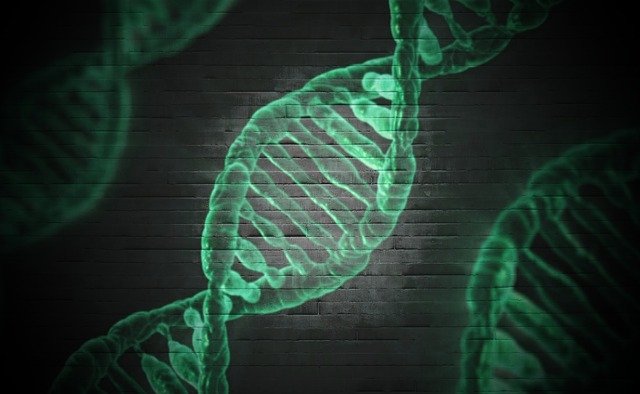 How to Cite
Aisha Khan, Aelety, U., Okotcha, E., & Adesanya, O. (2020). Trisomy 9 Mosaicism Syndrome in a Female Child. International Journal of Integrative Pediatrics and Environmental Medicine, 5(1), 14 - 16. https://doi.org/10.36013/ijipem.v5i1.70
Policy for Articles with Open Access

Authors who publish with this journal agree to the following terms:

Authors retain copyright and grant the journal right of first publication with the work simultaneously licensed under a Creative Commons Attribution License that allows others to share the work with an acknowledgement of the work's authorship and initial publication in this journal.

Authors are permitted and encouraged to post links to their work online (e.g., in institutional repositories or on their website) prior to and during the submission process, as it can lead to productive exchanges, as well as earlier and greater citation of published work.