Brief Therapy for PTSD Symptoms in Maltreated Youth in a Shelter Care Facility
Lisa M. Linning

Christopher Kearney

University of Nevada, Las Vegas
Keywords:
Maltreatment, posttraumatic stress disorder, youth
Abstract
Therapy to address PTSD symptoms in maltreated youth has received increased research attention in recent years.  However, little data are available regarding the treatment of youth temporarily housed in shelter care facilities whose parents are unavailable or inaccessible.  The present study examined a brief group therapy protocol for such youth in a county-operated shelter.  Participants received 1-6 sessions of treatment depending on their length of stay at the shelter.  Treatment components included psychoeducation, anxiety management, cognitive restructuring and coping skills, emotional expression, mindfulness, brief exposure, boundary setting, and journaling.  Results revealed a significant reduction in PTSD symptoms overall and that number of group therapy sessions mediated pre-treatment and post-treatment scores on various dependent measures.  In addition, level of pre-treatment dissociation predicted reduction in PTSD levels.  These preliminary results indicate that brief treatment for youth temporarily housed in a shelter care facility can provide some amelioration of PTSD-related symptoms.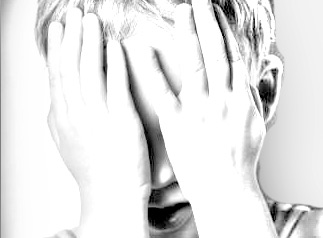 How to Cite
Linning, L. M., & Kearney, C. (2014). Brief Therapy for PTSD Symptoms in Maltreated Youth in a Shelter Care Facility. International Journal of Integrative Pediatrics and Environmental Medicine, 1, 36 - 42. https://doi.org/10.36013/ijipem.v1i0.11
Policy for Articles with Open Access

Authors who publish with this journal agree to the following terms:

Authors retain copyright and grant the journal right of first publication with the work simultaneously licensed under a Creative Commons Attribution License that allows others to share the work with an acknowledgement of the work's authorship and initial publication in this journal.

Authors are permitted and encouraged to post links to their work online (e.g., in institutional repositories or on their website) prior to and during the submission process, as it can lead to productive exchanges, as well as earlier and greater citation of published work.