Tetyana L. Vasylyeva
Managing Editor: Tetyana L. Vasylyeva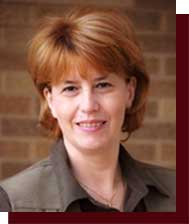 Tetyana L. Vasylyeva, MD, PhD, Doctor of Medical Science (Ukraine), is a Professor in the Department of Pediatrics, Nephrology Section, at Texas Tech University Health Sciences Center in Amarillo, Texas. She has dedicated her life to improving children's health, both as a practicing pediatrician and as a researcher.
Dr. Vasylyeva began her career in- Ukraine, earning an MD, a PhD, and a Doctor of Medical Science. As a full professor at Texas Tech University Health Sciences Center, Dr. Vasylyeva has established a new nephrology service for the Texas Panhandle area. The impact of environmental pollution on children's health was the major focus of her early research. The scope of her research has expanded to include diabetes, cardiovascular health, and acute renal injury secondary to nephrotoxic exposure. She is the author of 83 research papers, multiple book chapters, and many abstracts. She is also a member of the American Academy of Pediatrics and the American Society of Pediatric Nephrology.
Dr. Vasylyeva is passionate about medical research and directs her efforts toward translational research. She is the principal investigator on multiple projects, has a well-equipped translational research laboratory, and has active ongoing clinical research studies.